There have reportedly been wedding bells for Davido and his fiancee, Chioma!
Only a short time after the passing of their son did Davido and Chioma decide to become a couple.
Following the passing of Ifeanyi, Chioma reportedly told Davido that their engagement was over and that they had no further obligations. This information was posted by a blogger on Instagram.

Recall that Davido and Chioma said their wedding would take place in 2023. The blogger claims that Davido married Chioma to comfort her and give her the assurance that she has a secure place in the Adeleke family.

Apparently, his other baby mamas were not happy with the news, and Sophia has reportedly not sympathized with Davido or Chioma following the death of their son. Davido and Chioma got married in Davido's father house with no cameras or pictures taken. The traditional marriage was held on the 6th of November, and the registry is coming up sometime next week.

We will update you when Davido and Chioma confirm the news.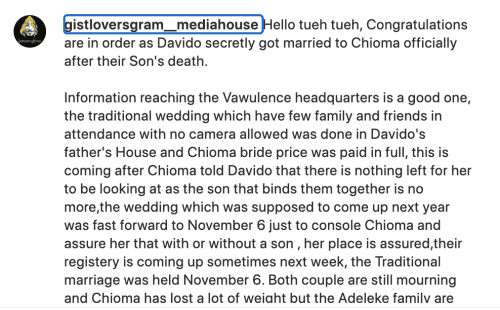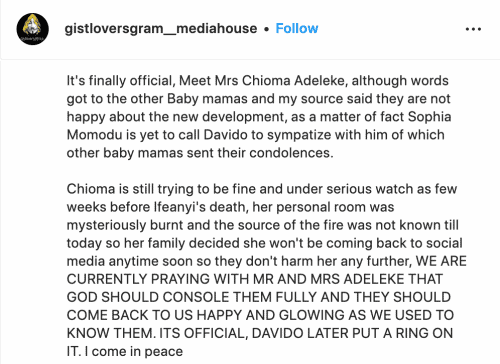 Click Here To Comment