It will be recalled that the self-acclaimed investigative journalist did the same a couple of hours after the Nollywood veteran's death, adding that she asked her fans to beat her up wherever she sotted.
In a new development, Kemi makes a U-turn to condemn Ada Ameh and calls her a bully. She also noted that she had no respect for the dead.
Kemi did not fail to mention that a lot of people are silent about the bully side of Ada Ameh because she is dead.
Read below;
"… The string of "let's beat Kemi Olunloyo" started with the Oromoni case. She and Adetoun terrorized me!
Even Tonto fans are wondering why I said a deputy governor candidate should not have been advocating violence.
These three women committed atrocities. It costs N200K to file criminal charges at Panti.
I didn't have NCOOK to get justice, so I let it go. If they or their crazy fans had beaten me and injured me, everyone would have gone silent.
See posts below: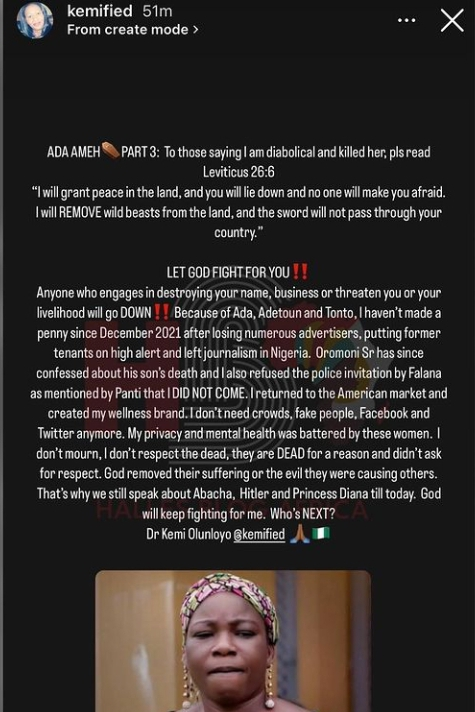 Click Here To Comment