Ubani Zion Chibuike, often known as Zfancy, a popular Nigerian prankster, was recently mocked when he attempted to prank a lady, as he frequently does.
Zfancy had approached the lady with the intention of pranking her, but things did not go as planned. Because he was desperate, the prankster asked the lady where he could find a nearby toilet.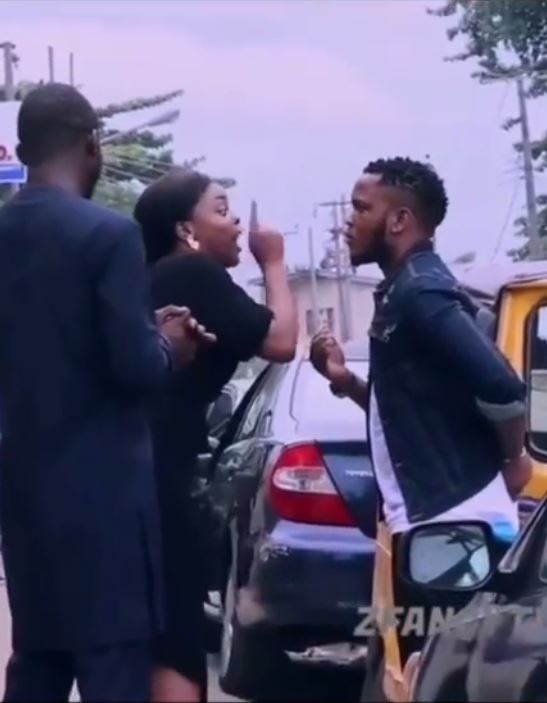 The lady, who quickly identified him as the well-known prankster, refused to fall for his tactics and informed him that she knew who he was.
She admitted that her husband had shown her some of his prank tapes and that she did not find him or his antics amusing.
Check out the video below:
ZFancy was just kidnapped by military forces for reportedly pranking someone.
According to allegations surrounding the video, the popular YouTuber was detained by army officers for reportedly performing a costly prank on someone, leading to his incarceration.
ZFancy, who is mostly known for his pranks, is accompanied by military officers as they accompany him inside their Hilux vehicle, dressed in a white tracksuit and white sneakers.
Paul, a film maker who filmed himself being arrested by troops, stated that his phone was almost confiscated by army men who refused to admit that ZFancy was playing a joke.
Click Here To Comment