Stonebwoy, a dancehall musician from Ghana, has come under fire from some Nigerians for allegedly defaming superstar Wizkid in a recent post.
Stonebwoy is currently in Doha, Qatar, to perform alongside other artists at the FIFA Fan Festival. He has been seen in a series of videos and photos having fun with others, including superstar Davido.
On the 16th of December, 2022, Stonebwoy took to his Instagram Stories to share photos and videos from his meet-up with Davido with a cryptic message.
Stonebwoy in his post was appreciating his friend Davido while condemning the unnecessary pride and ego of others. It seems the comment passed by Stonebwoy did not go well with some Nigerians, as some have called him out.
He wrote in one of his posts, "We see what we ... see… But we know what we feel. Positivity Reality & LOVE alone here…@davido x @Stonebwoy".
See Stonebwoy's post below…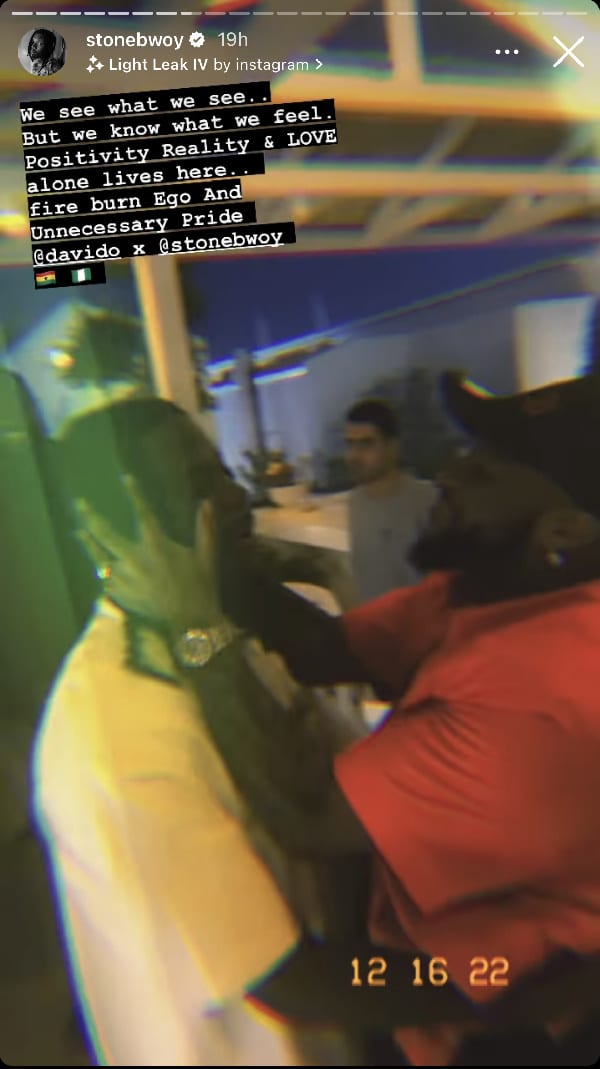 @Teeh_iyfstyle commented: "too bad Machala dey wear shade so he can't see this particular shade"
Osvaldo also wrote, "People are talking about pride." Una when go acquire small thing una shoulder go high pass your neighbor own. If I work hard and my hard work pays the way I chose to behave is no bodies business if e easy you self do am…
Blackdivinemagic also wrote, "Why is every celebrity expecting Wizkid to be their friend?" If he doesn't choose you as a gee then rest, no need to throw shades".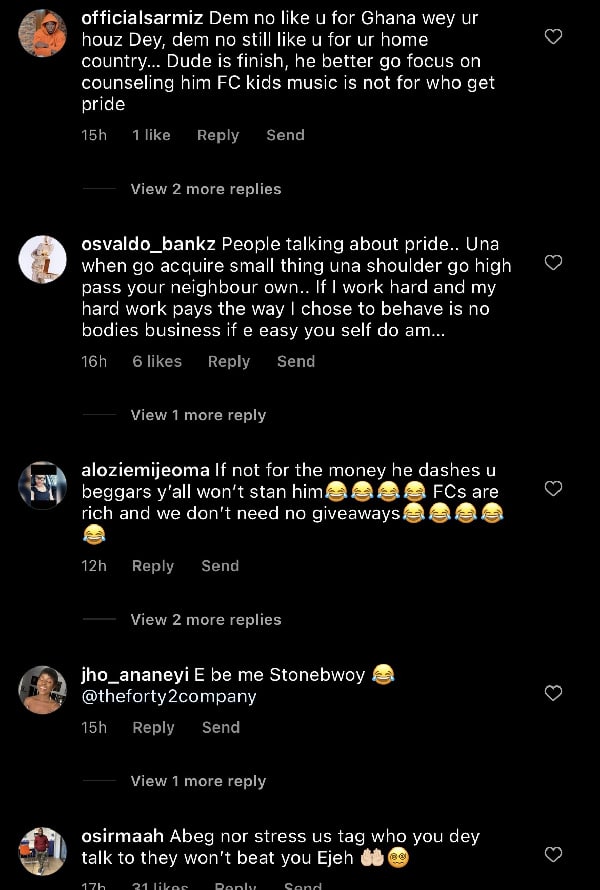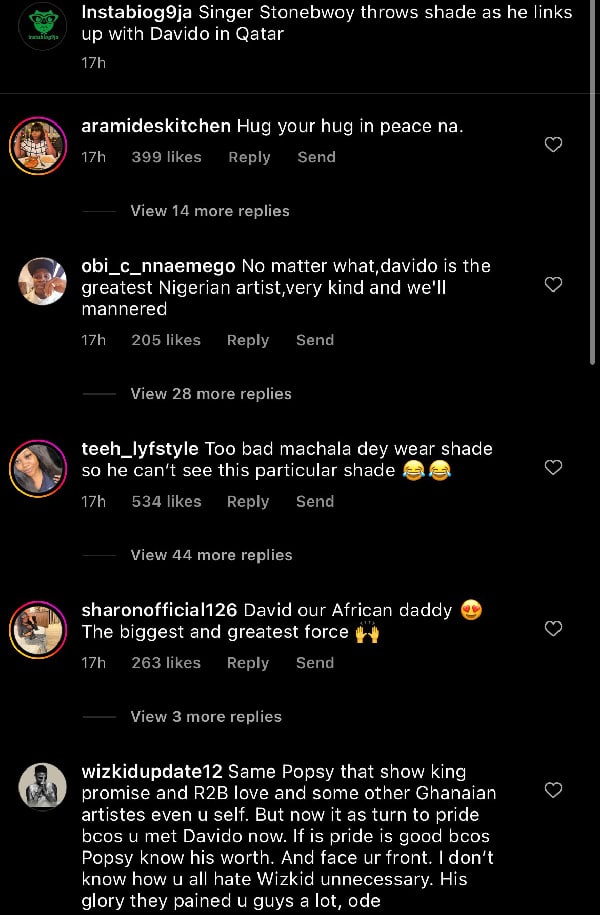 Click Here To Comment