After the sexual harassment incident, Nigerians on Twitter are outraged and seeking justice for Ruger.
Ruger's genitalia were seized by a female fan when he was performing for Dior on stage, as you may recall. The female fan appeared to have had too much to drink in the video, but that is no excuse for her molesting him on stage.
Nigerians have demanded that the girl be identified and arrested for sexual harassment after the video went viral. While her identity has yet to be revealed, Twitter users are clamoring for answers. Many people have said that males aren't safe, and that women aren't campaigning for Ruger's justice with the same zeal as they would have if Ruger had grabbed her breast.
Ruger was also praised for his calm demeanor when the drunk woman seized him and for not turning to violence. Ruger's failure to change her looks has enraged and disheartened others. They joked that if it was Burna Boy, he'd forget he was famous and teach her a valuable lesson.
Read their comments below.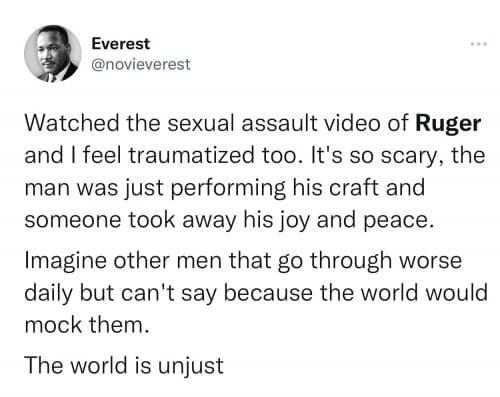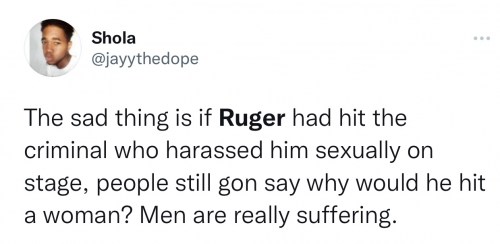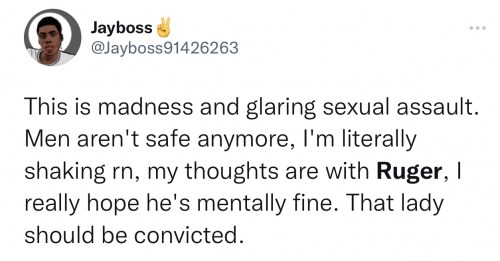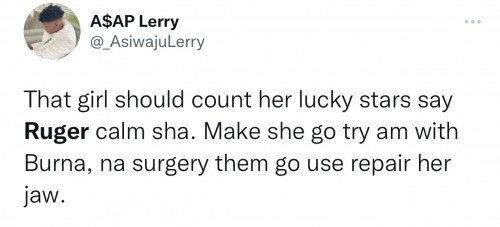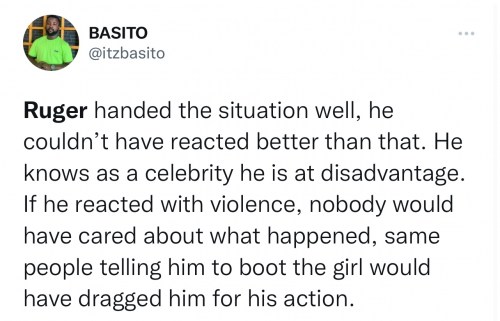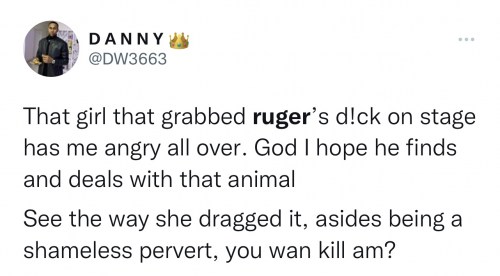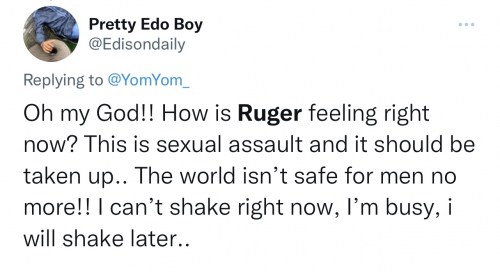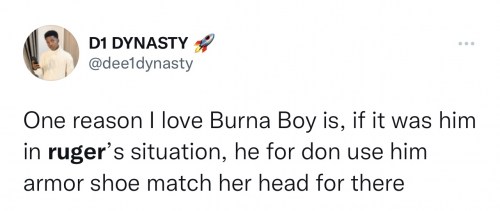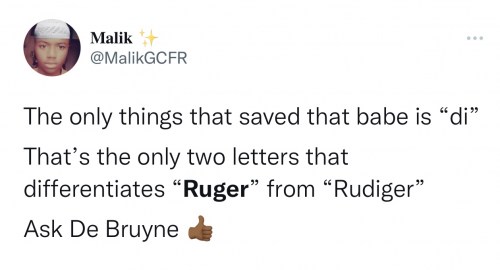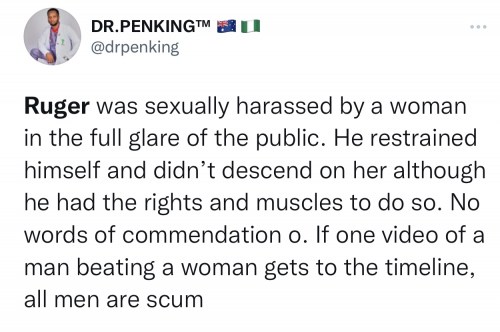 Click Here To Comment