Not long after news spread that Tonto Dikeh, a Nollywood actress, had posted a video of her ex-lover to describe her current mood, leading many fans to believe they were back together, the duo have shown that there is no love lost between them and, in fact, they still have animosity towards each other.
.
A few fans had incorrectly speculated about the couple's reunion and had taken to the actress's page to congratulate her on making peace with her ex and other such messages — irritated by such messages, the actress quickly dismissed the idea and clarified that she only used her ex-video lover's to describe her mood at the time.
Appalled by the possibility of her reuniting with Prince, the actress took to her Facebook page again on Sunday afternoon to warn people to forget about it, referring to her ex as a "public dick" and a "street dog" in the process.
She wrote,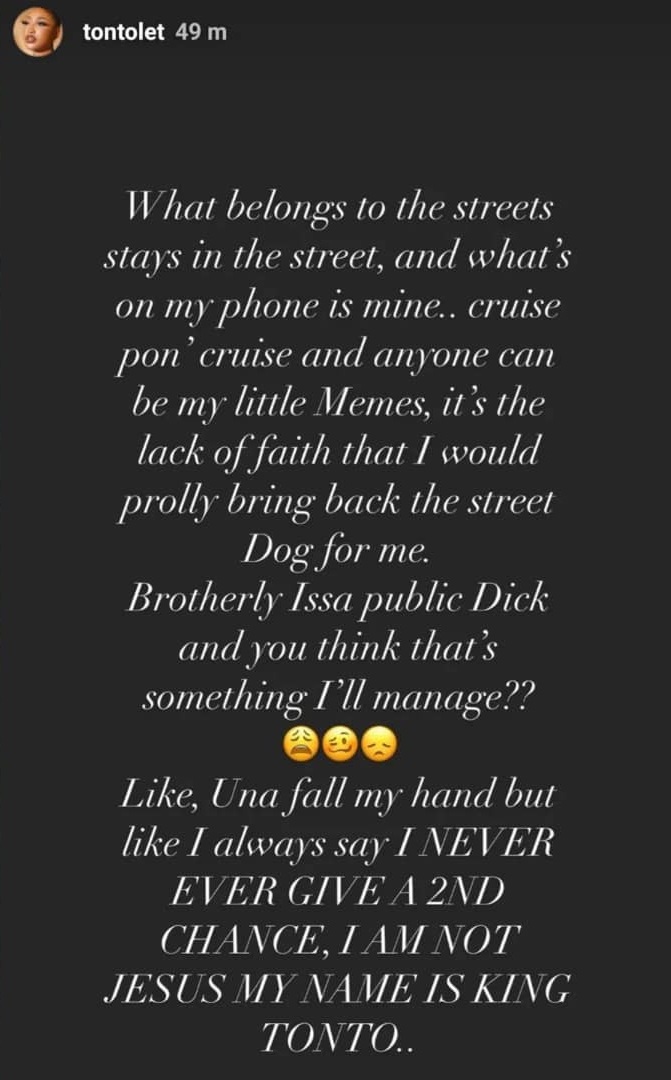 Prince on the other hand, wouldn't let her comments slide and took to his own social media space to out her as well. On his page, he wrote: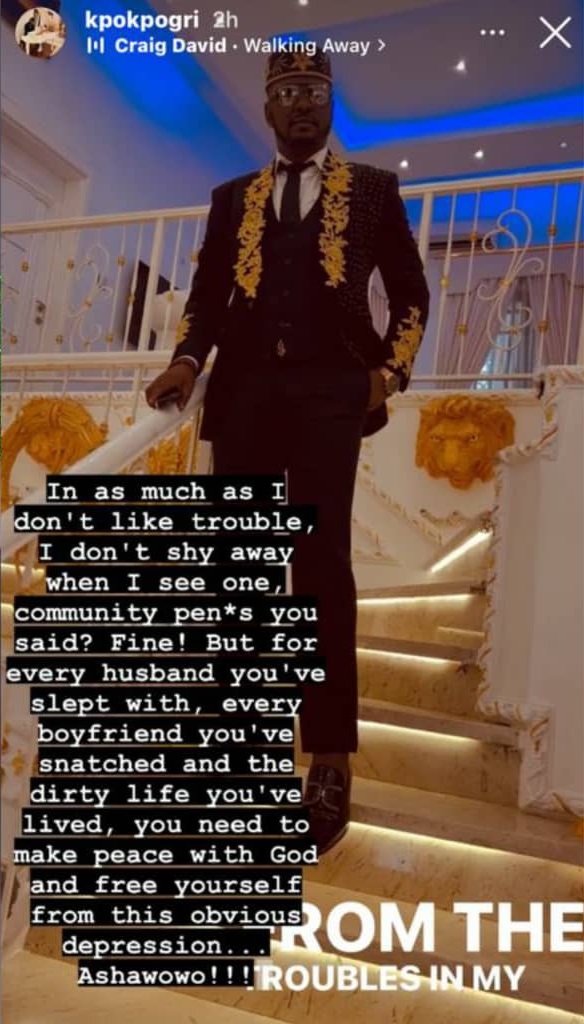 The actress, too, was not about to take such a hit and let sleeping dogs rest... She retaliated by saying that it is his mother who is a "Ashawo."
She wrote,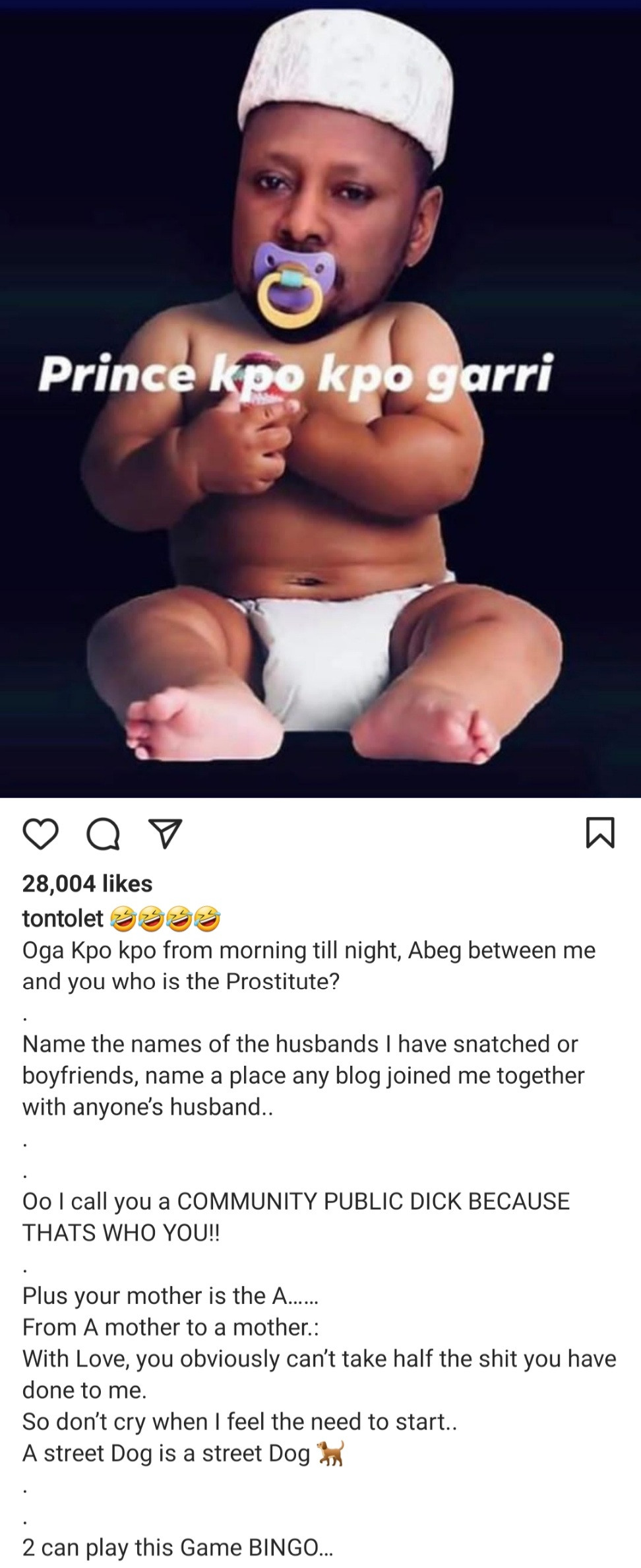 Click Here To Comment