Skales has got people talking since his most recent post.
The Nigerian singer and rapper shares a rather confusing message via the image-sharing app. This comes just one year after he tied the knot with his girlfriend, Hasanity.
As stated in the post, Skales, whose real name is Raoul John Njeg-Njeng, advised his fans never to get married to a heartless person.
His posts also come a couple of days after he announced the passing of his dear mother.
In one post, he wrote;
In all you do, make sure you don't marry a heartless person.
The singer, in another post, asked his fans to please say a prayer for his mental health.
He wrote;
Pray for my mental health.
See posts below;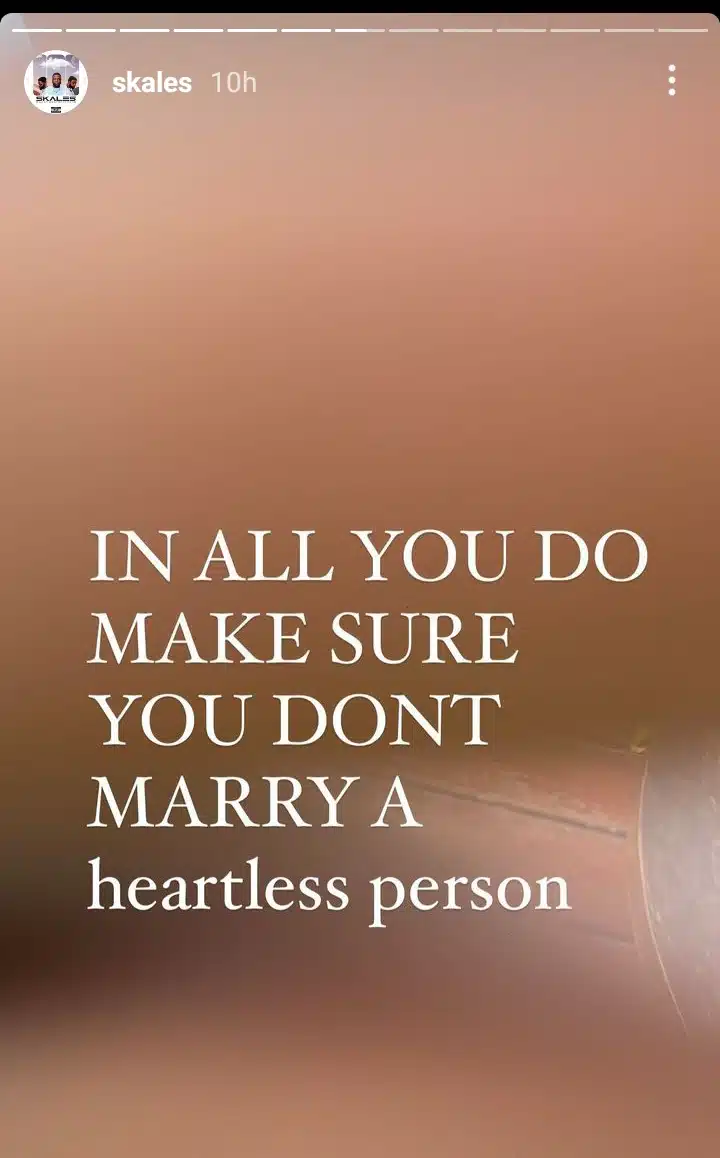 Click Here To Comment