Olamide and other A-list performers have never been afraid to be dragged by Wizkid FC.
After Burna Boy lost four SOUL TRAIN Nominations, Wizkid FC and Burna Boy supporters engaged in a Twitter spat on November 27.
When Burna Boy fans highlighted Wizkid's shortcomings as a label head, the verbal sparring turned serious.
They claim that Wizkid's failure to support and promote Terri's music has depressed Terri. Wizkid signed Terri before Fireboy, according to Burna Boy fans, but Olamide was able to make Fireboy a famous figure around the world.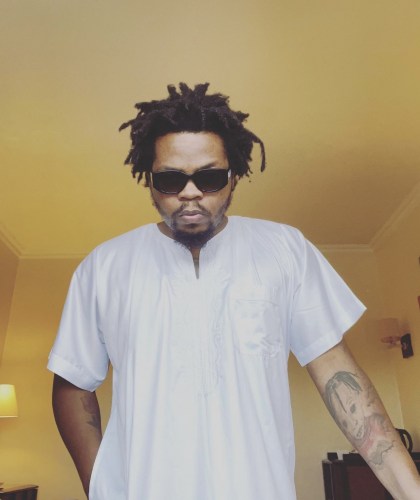 Wizkid FC retaliated by tweeting that "Terri is bigger than Olamide."
According to them, Terri has a song with over 50 million streams, has a gold certification, and has also been nominated for a Grammy. They added that Olamide does not have any of the things mentioned, and he is only remembered when Fireboy or Asake are trending.
Read the Tweets below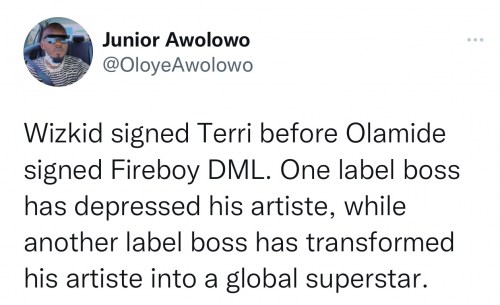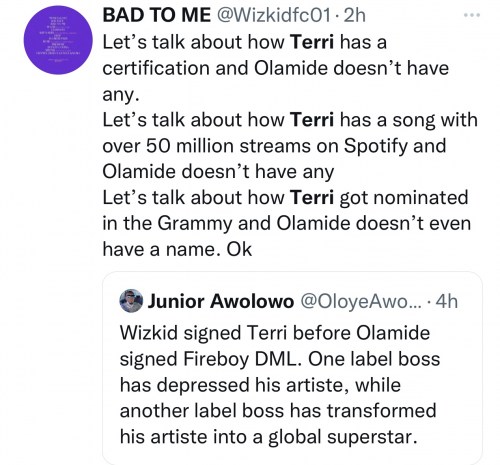 Click Here To Comment