Following the discovery by their fans of their marketing scheme to fill the stadiums for their tour, Wizkid and Burna Boy are trending.
Recall that Burna Boy announced in December 2022 that he would be playing at the London stadium, which has an 80,000-person capacity. He also disclosed the show's date, which is June 23, 2023.
Burna's announcement meant that, barring Wizkid's announcement that he would be performing at the same stadium on June 1, 2023, Burna would be the first African artist to play the London Stadium. Wizkid and his team, however, were unable to secure the stadium, so Wizkid was forced to reserve the 62,500-seat Tottenham Stadium in London.
Fans of Wizkid and Burna made the decision to compete to sell out the stadium first. Burna Boy is running a "buy one, get one free" promotion to fill the stadium, according to receipts that a Wizkid FC employee dropped.
In response, Burnaby supporters referred to them as "accessible seats." According to them, accessible seats are for fans with disabilities and their companions. They retaliated by dragging Jada P who is paying influencers and other people to lie that Wizkid has sold out the Stadium.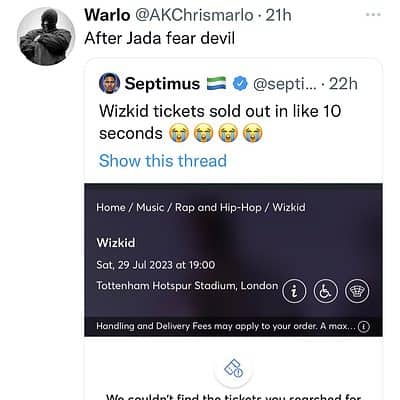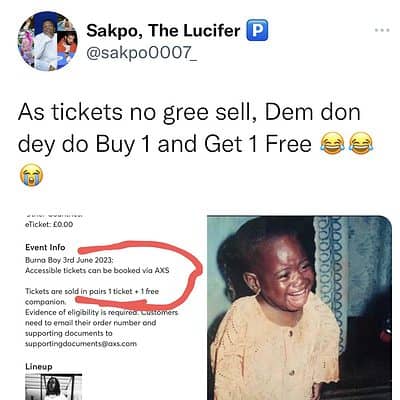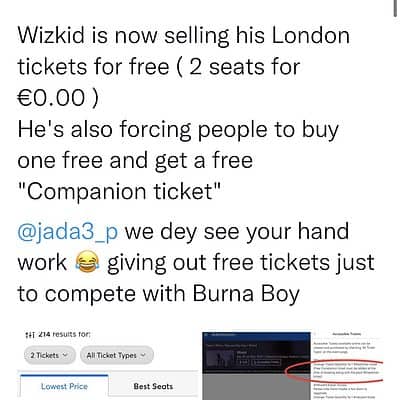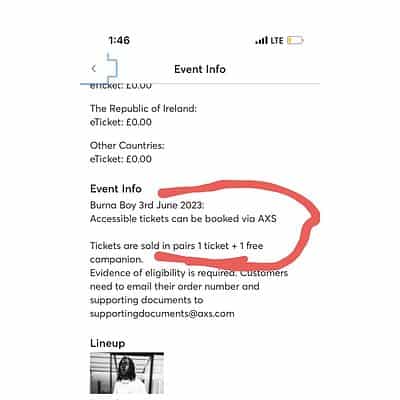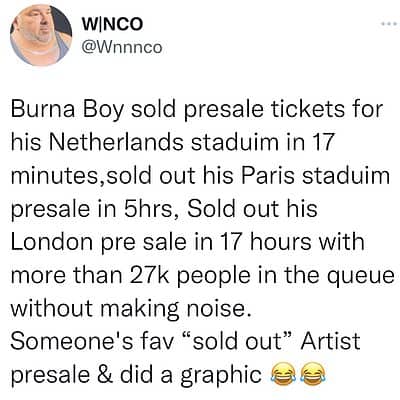 Click Here To Comment