Carter Efe is receiving criticism from Nigerians for claiming authorship of a song he did not write.
Carter Efe has been trending on Twitter for several weeks as a result of the song "Machala," which he is said to have written for Wizkid. In every interview, Carter stated that he was inspired to write the song by his love for Wizkid. Additionally, he disclosed that Wizkid has not yet gotten in touch with him, but he doesn't mind.
In less than a day after making this claim in an interview with Ebuka, his friend Berri Tiga asserted that he wrote and sang Machala entirely.
He claims that he is sick of fans asking him whether or not he wrote the song. Carter Efe should tell the truth, according to Berri, and receive the recognition he is due.
Twitter users responded to the topic right away. Numerous people think Carter Efe is being self-centered and ought to give Berri Tiga his fair share.
Some people thought Carter Efe ought to have simply purchased the song from Berri to end the ongoing Wahala.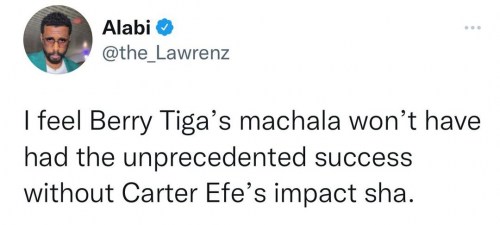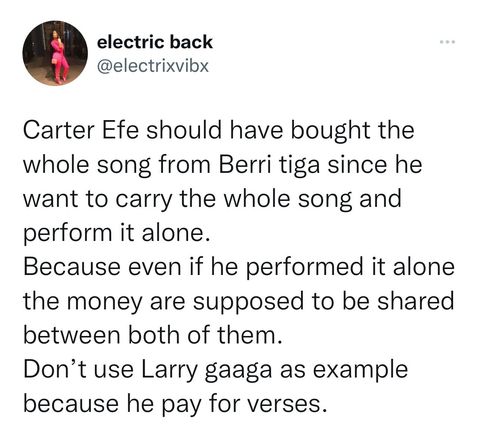 Click Here To Comment